Tamas Szekely is a Professor of Biodiversity at the University of Bath, UK. He has published over 150 research papers and written (or edited) 4 books. His main research interest is the evolution of mating systems. Tamas has been investigating biodiversity in Maio since 2007. For further details about his work, see www.bath.ac.uk/bio-sci/biodiversity-lab/.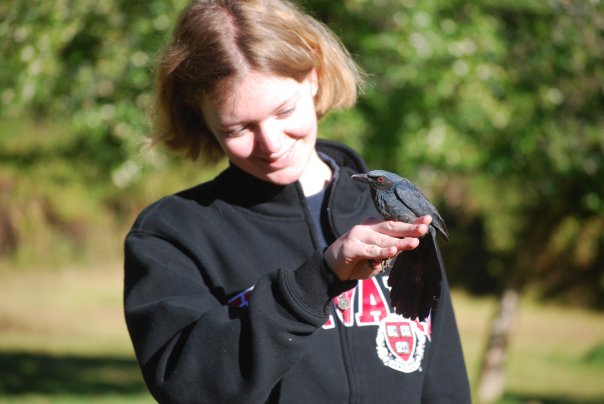 After receiving her BA in Organismic and Evolutionary Biology from Harvard University in 2011, Elisa Dierickx came to Maio to start up FMB. She is now working towards a PhD in Zoology at the University of Cambridge, where her research focuses on the Raso lark, a critically endangered bird endemic to Cape Verde. She  continues to work with FMB in areas such as project design, fundraising and hiring. Elisa's fondest memory of Cape Verde was at the moment when she saw the coast of Maio for the first time, and dozens of dolphins rushed to surround her boat!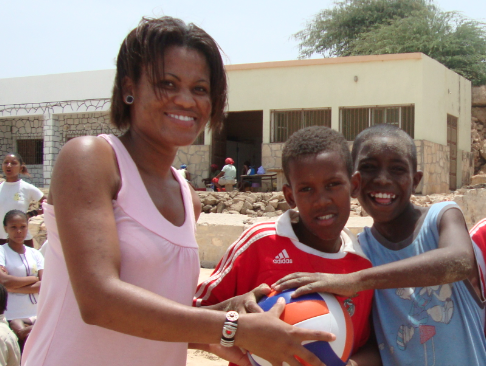 After receiving a BA in Marine Biology and Fisheries from UniCV – Mindelo in 2010, Eusa Ribeiro came to Maio to start an internship working with the fantastic birds of the Salina Porto Ingles. She worked with Tamas Szekely in the fieldwork and in FMB projects. She left Maio to work towards a Master's at the University of Aveiro – Portugal and continues to help FMB in areas such as conservation, education and the Salina projects. Eusa plans to come back to Cape Verde after her studies to work for the developing environment in Maio and Cape Verde in general.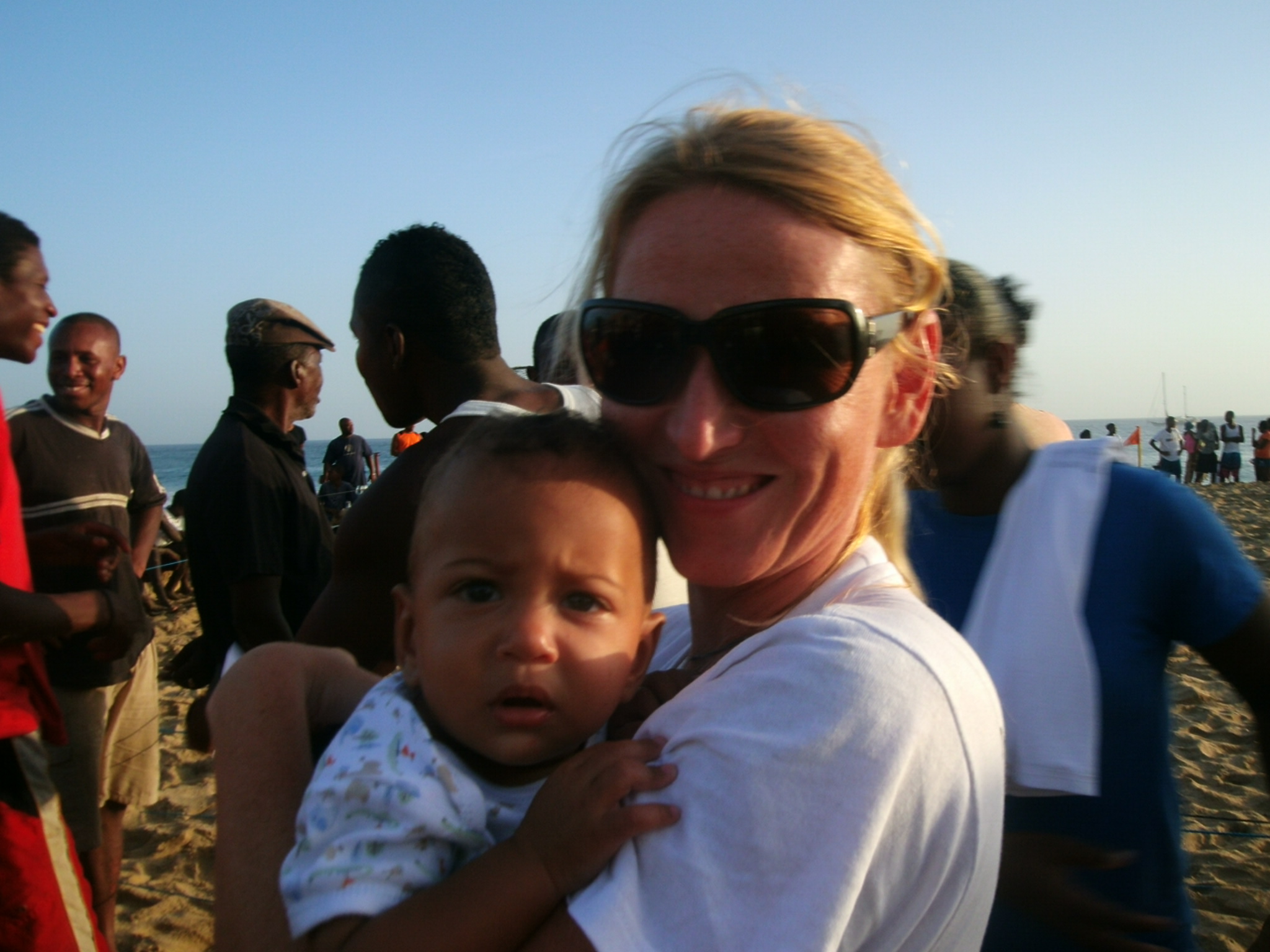 With a background in marketing and a MA in International Business, Franziska Koenen came to Cape Verde three years ago to work as a dive instructor. Since February of 2011 she has been living in Maio, and after meeting with Tamas decided to join the FMB team. Franziska is currently project coordinator for the sea turtle protection project. She thinks there couldn't be a better spot to be in right now, living the simple life of beautiful Maio and having such a fun and rewarding job.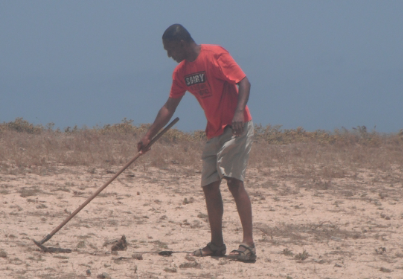 Alcino Araujo, better known as Chino, was born and raised in Maio, Cape Verde. He worked 18 years at a trading company in administration (sales and inventory management, treasury, accounting, secretarial and personal) before coming to FMB. At FMB, Chino works mainly on administration but also helps out with beach surveys and educational programs. He is interested in learning about protecting the environment and its biodiversity and natural conservation. Chino enjoys a good conversation with friends, swimming and cooking.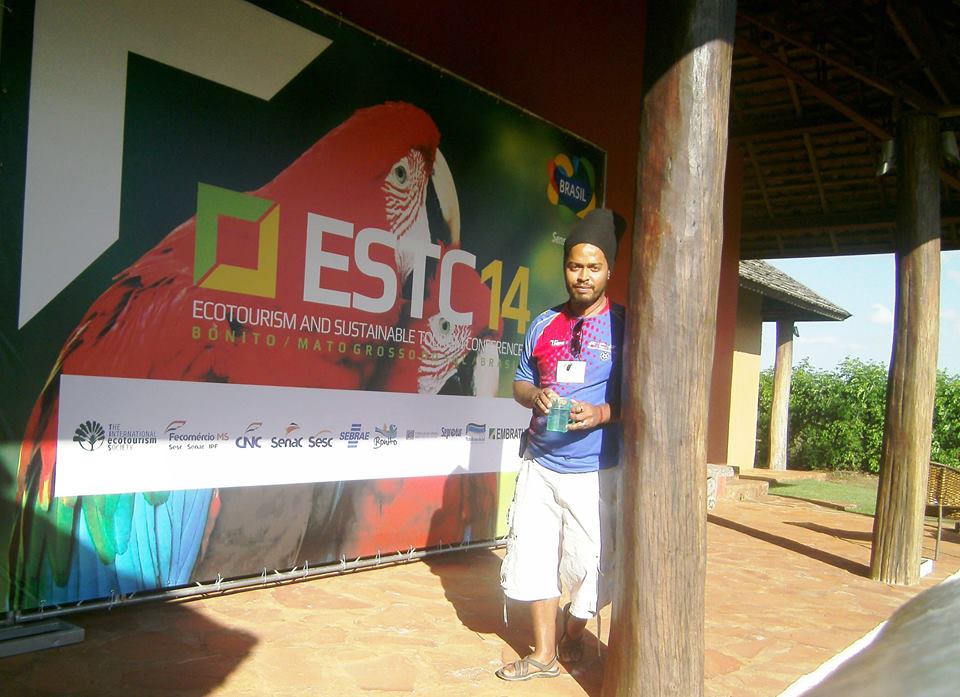 Daniel Ulisses Santos is from Praia, Santiago. He graduated from the Escola Superior Agraria de Coimbra, where he specialized in ecotourism, and thereafter gained work experience as a tourguide and as a UniCV professional course teacher. At FMB, he is in charge of the Terras Salgadas, where he will be working to better institutionalize the protected areas and to improve the informational resources available to locals and visitors about this site. Daniel is a lover of the outdoors and of nature. He thinks turtles are cute and he likes to go hiking and on long walks during his free time. He also loves to dance.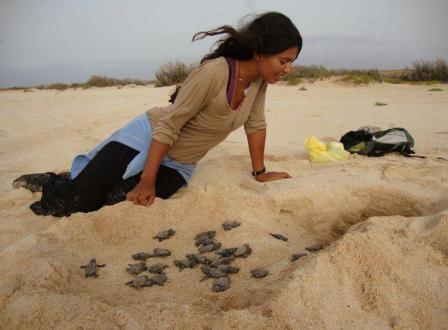 Amanda Dutra is a native of Porto Alegre, Brazil, but has been in Cape Verde since 2010 when she started working with turtles in Boa Vista. Before coming to the islands, she graduated from the University of Rio Grande with a degree in oceanography, and thereafter worked in environmental management. She joined FMB in March of this year, after working in Boa Vista for 3 turtle nesting seasons. She loves animals and she loves turtles, and her favorite part of her work is waking up to beautiful sunrises after a night of patrolling the beach.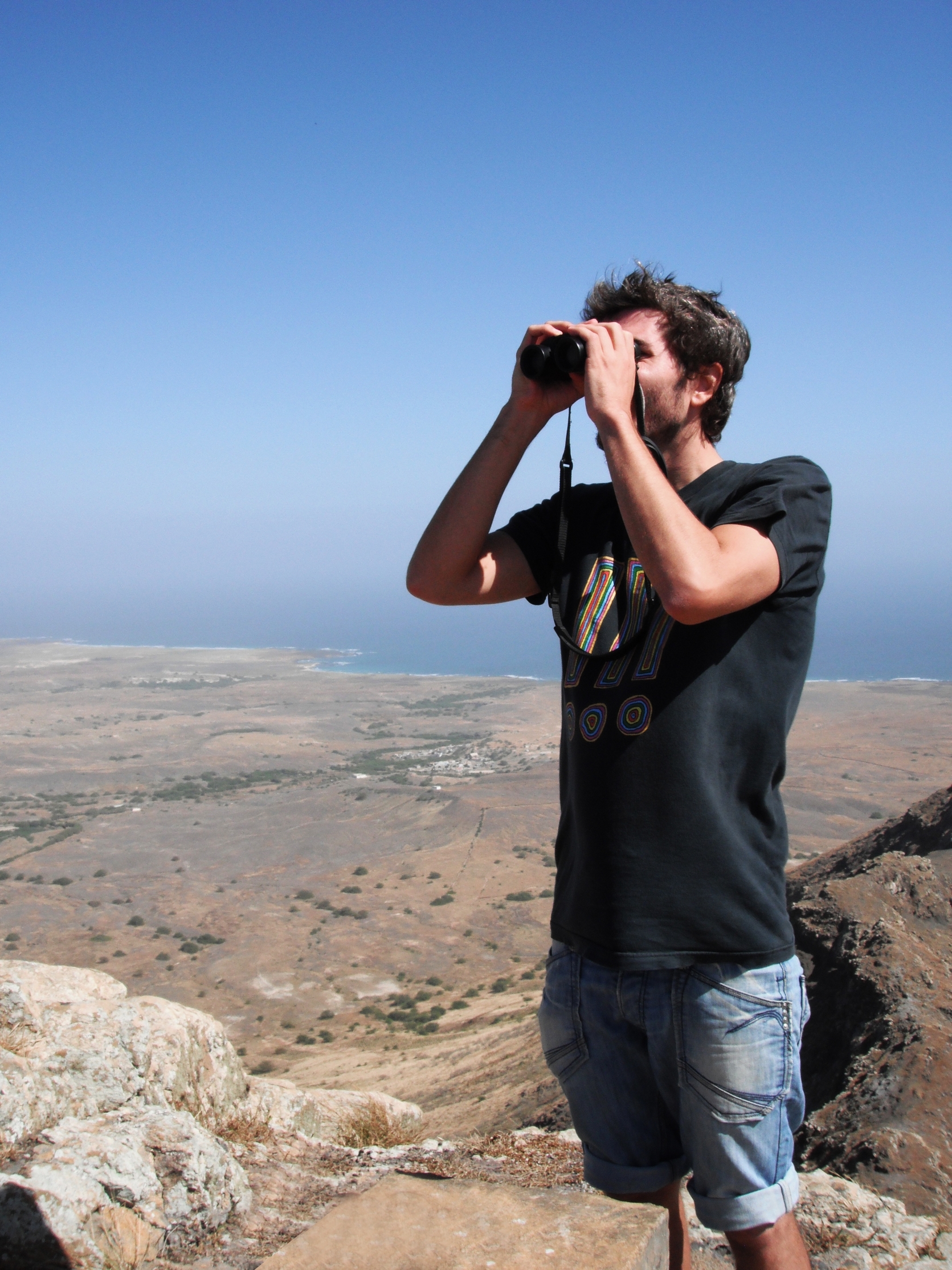 Arnau Teixidor-Costa is an architect trained in Barcelona and Lausanne. After conducting post-graduate studies in Planning and Sustainable Development at UCL, London, he came to Cape Verde in 2012 to run a project on tourism and sustainability. He has a keen interest on the relationship between spatial development, its political context and its socioeconomic and environmental impacts. In Maio he enjoys most a daily swim at the beach.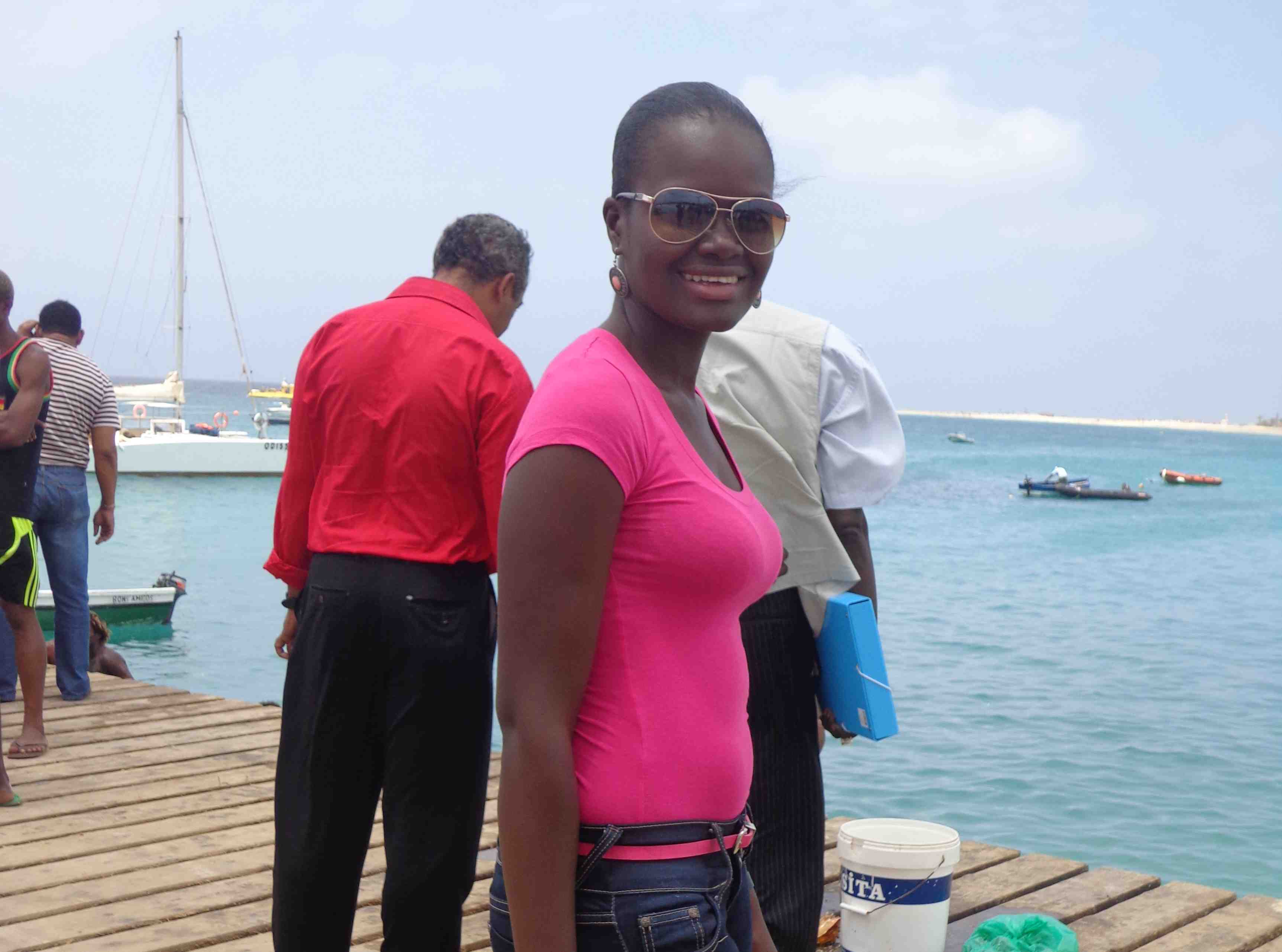 Maraika Cardoso was born and raised in the island of Maio, Cape Verde. She thereafter completed her studies in Marine Biology and Fisheries in the Universiy of Cape Verde in São Vicente. During her time there, she participated in programs ran by the government of Spain in Cape Verde, where she gained practical experience and training in methods and techniques of fishing and in safety at sea. She then came back to Maio and joined FMB's turtle conservation project, bringing her wealth of knowledge on the fishing industry and of the Maiense community to FMB. When she is not working Maraika likes to be with friends, to go to the beach and to participate in church events.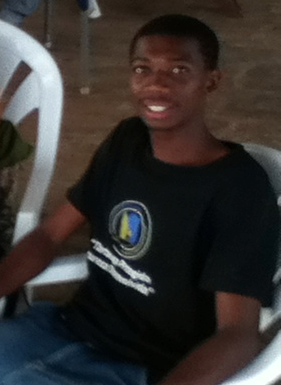 Alex Gonçalves has been with FMB as an intern since June and really enjoys contributing to the foundation and for biodiversity conservation in the island of Maio. He finished his secondary school education a short while ago and then completed a short course in project planning. Right now Alex's job is to tag the turtles with metallic tags and collect DNA samples for research purposes. He enjoys spending time with his fellow FMB team members and is excited about learning new things every day.

Edinho Anderson dos Santos Ines is a Maiense youth who joined FMB through a training opportunity for the turtle protection project. He was sent to Boa Vista for two weeks, learning to be a turtle tourist guide. Since then, he has been working full time with FMB, leading tourist tours and conducting survey work. Edinho wants to study tourism at University over in Praia and thinks it is fabulous that the nesting season in Maio coincides with his university's summer break so he can help out more with FMB.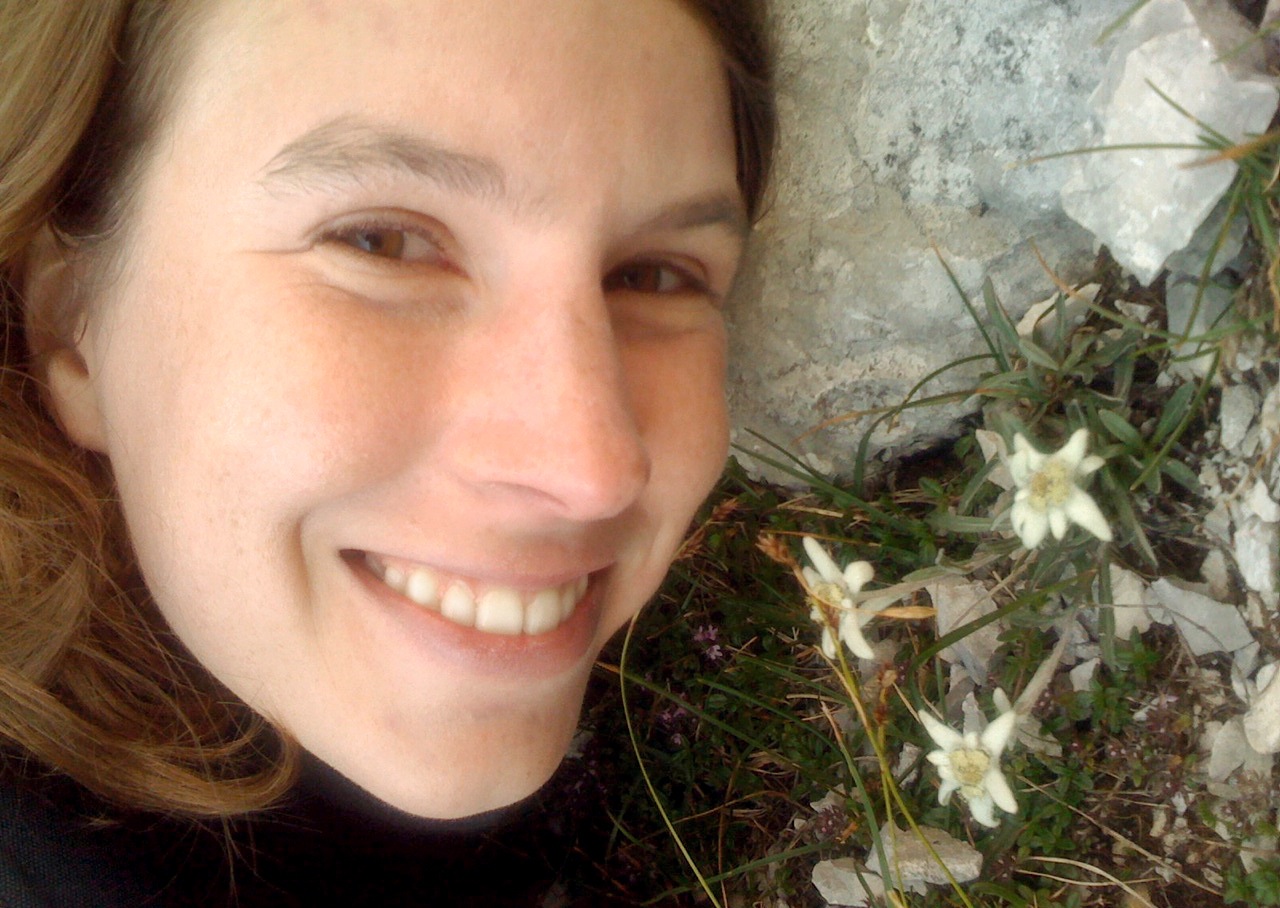 Aude-Line is a Belgian architect practicing in London. She is helping on the Biodiversity center project. Her interest lies in an appropriate and sustainable architecture. She sees the biodiversity center as a building that respects the traditions of Maio while embracing its contemporary culture. She is thrilled to collaborate with others and hopes that more will join bringing along their local knowledge and craftsmanship in using the local limestone andpozzolana from the archipelago.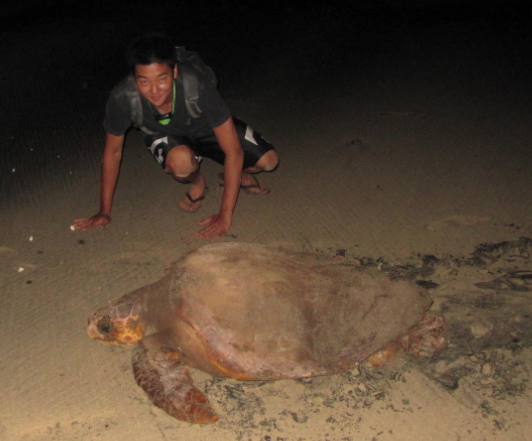 Yohei Oka is from Tokyo and graduate from Harvard College with a degree in  computer science. Yohei spent a month in Maio to help out with local activities and currently manages the FMB website. Yohei had never heard of Maio before coming here but enjoys the beautiful weather, nice beaches and people, and not to forget the sea turtles!